This blog is set up by the shared efforts of European institutions and organizations engaged in Joint International Programmes. Together we aim for AMPLIFIER to become an open platform, a community and a meeting place for staff and students involved or interested in such integrated curricula, offered jointly by universities in two or more countries. Departing from the impact of the recent pandemic, our specific ambition is to foreground and share examples of how digital interaction is introduced in a variety of programmes and courses.
Want to contribute?
Examples and case studies are welcome, whether they relate to course design, learning environments, staff development, management or other core curriculum features. What makes a world of difference in your programme may have the potential to do so in other programmes. This is why we invite academics, administrators, students and alumni to share their best practice examples in short and informal blog posts accessible to a broad audience.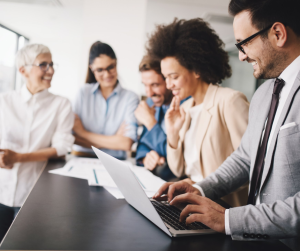 By showcasing your best practice you will provide inspiration for integrating  technology into your teaching and project management and contribute to the development of a digitized, innovative, and quality-oriented Higher Education.
Contribute here!